Vandaag besteld voor 13:00, meestal de volgende werkdag in huis!

Snelle levering uit eigen magazijn!

Wij werken met DPD en DHL, tenzij anders aangegeven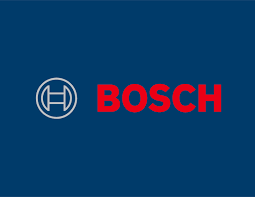 Professional industrial design
Tool for professional applications.
Robust and impact resistant.
Stable and reliable operation.
Single cylinder compressor stable, reliable and oilless.
Handle over-molded with rubber (TPE) for a reliable grip.
Bottom mount assembly and layout for enhanced serviceability.
Protective cover keeps dirt away from gauges and controls.
Electrical and refrigerant line connections on opposite ends.
Specially designed mounts and feet to provide stability, noise and vibration isolation.
High displacement electrical fan draws fresh air first through the condensor for improved recovery rates in extreme conditions.
Low pressure switch for smooth operation. Cuts off when ideal vacuum level is reached thereby preventing unnecessary operation and reducing wear.
Automatic reset HP cut-out protects the equipment and operator.
Suitable for nearly all commonly used refrigerants incl. A2L +

A3.
Rated frequency50 /60 Hz
Power1/2HP / 360 Watt
Rated currentRG 4.0A 5 A
RG 4.0B 9 A
Liquid capacity, maximum by push pull410,5 kg/hr
Liquid capacity, maximum capacity rates122,1 kg/hr
Gas capacity maximum10,7 kg/hr
CompressorSingle cylinder, oil-less
Einzelzylinder, ölfrei
Un cylindre, sans huile
Weight14,6 Kg
Circuit breakerRG 4.0A 8 A
RG 4.0B 12 A
Maximum working pressure 38,5 bar
Dimensions (L x B x H)450 x 250 x 350 mm
Safety deviceSafety pressure switch with automatic reset (38.5 bar)
Sicherheitsdruckschalter mit automatischer Rückstellfunktion (38,5 bar / 550 psi)
Pressostat de sécurité avec réinitialisation automatique (38,5 bar/550 psi)
Operating ambient temperature range0 - 50 °C
Suitable refrigerantsAHRI cat. / Kat. / cat. III, IV, V + A2L, A3